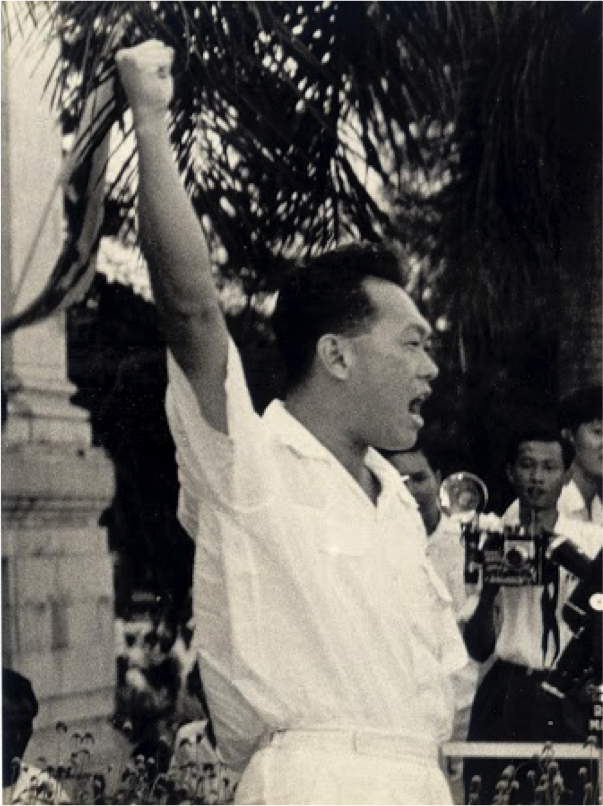 A formidable orator, Mr Lee is seen here campaigning at City Hall during the hustings for the May 1959 elections.
Fighting to win
Believing that Singapore was economically dependent on Malaya, Mr Lee pushed for merger with Malaya.
Singapore was also vulnerable to a Communist threat from within, as manifested in the attempted pro-communist takeover of the PAP's leadership in 1957.
The PAP campaigned on an anti-corruption platform, symbolised by the Party's uniform of white-on-white.