First internal government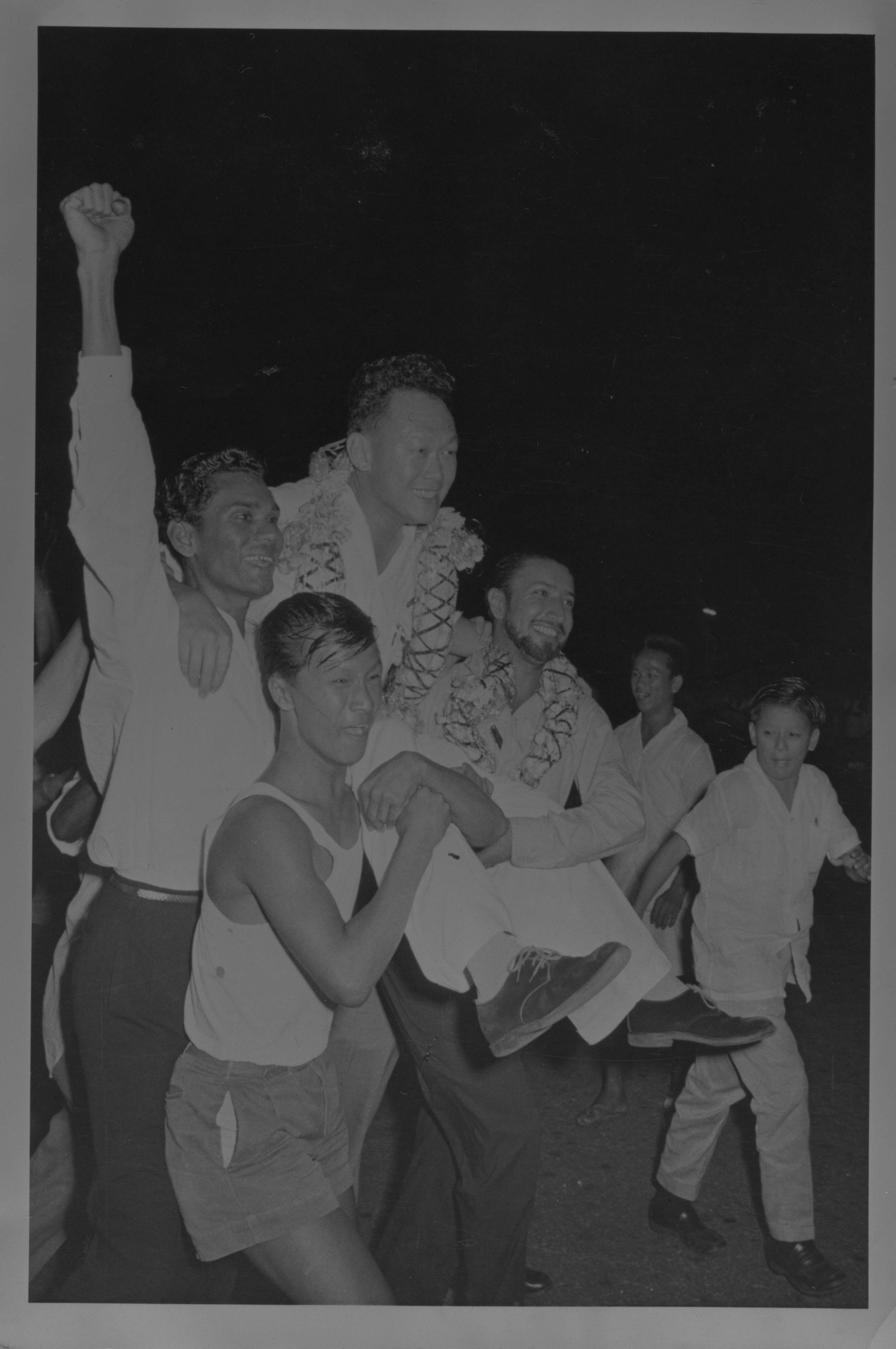 Being carried by supporters after election results were declared.
First internal government
The PAP won 43 out of the 51 seats it contested in the 1959 elections. Singapore's first fully-elected government was sworn into office at City Hall on 5 June 1959. Mr Lee became Singapore's first Prime Minister, a position he would hold for 31 years until he stepped down in 1990.