Internal running of affairs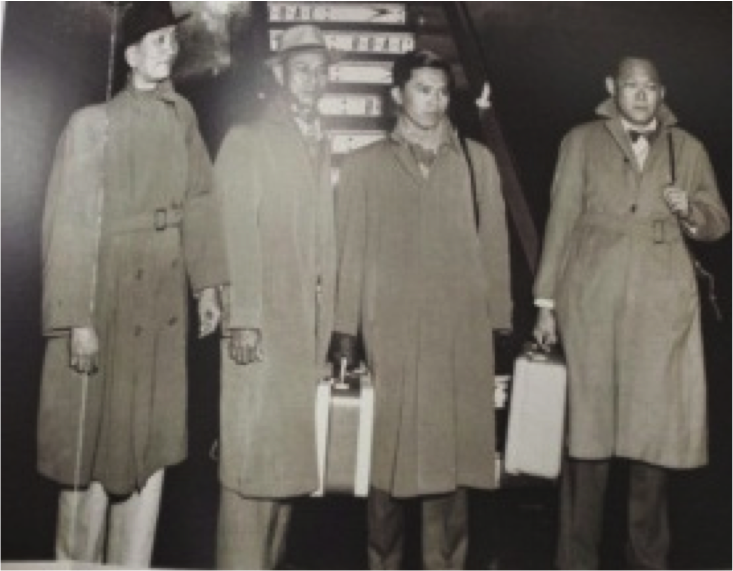 Embarking on the first Merdeka Talks for independence on 15 April 1956 with a multi-party delegation that included (from left) Seah Peng Chuan from the Labour Front. Lim Choon Meng from the Liberal Socialist Party and Lim Chin Siong from the PAP.
Internal running of affairs
Constitutional talks with Britain on Singapore's future began in April 1955. Among the All-Party delegates at the talks was Mr Lee.
The British agreed to grant Singapore internal self-government in 1959. A local head of state (Yang di-Pertuan Negara) would replace the British Governor; a 51-member Legislative Assembly would be chosen entirely by popular vote; and a Prime Minister would lead the government.
Though the British would remain in control of foreign affairs and defence, Mr Lee saw self-government as a step towards merger and Merdeka, or independence.
The date for the election of Singapore's first internal government was set for 30 May 1959.