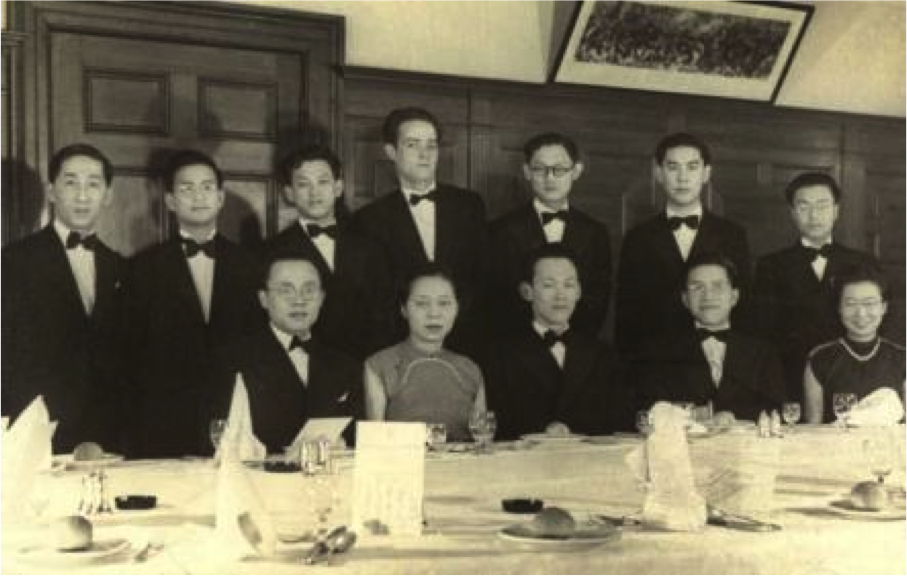 At a dinner with Mdm Kwa (seated, second from left) and fellow students of Cambridge University in 1949. These students from Malaya and Singapore included E. W. Barker (top row, fourth from left), who would become a Cabinet Minister, and Yong Pung How (seated, second from right), who would become Singapore's Chief Justice from 1990 to 2006.
Sparks of nationalism
While in England, Mr Lee joined the Malayan Forum, an anti-colonial student body that was started by Goh Keng Swee and others. He also cut his teeth campaigning, delivering speeches in support of his friend David Widdicombe, a British Labour Party candidate in the 1950 British general election.
Mr Lee left England believing firmly that Singaporeans and Malayans should govern themselves.