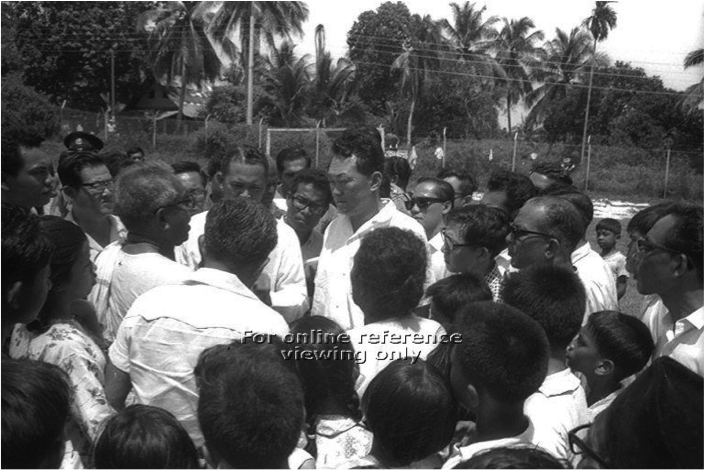 Visiting residents at Geylang Serai following the deadly July 1964 communal riots.
Tensions mount
That Malays in Singapore voted for the PAP in the 1963 general elections was viewed as a "betrayal" by UMNO. It was an ominous start to merger, marking the beginning of a serious rift between the central government in Kuala Lumpur and Singapore.
The Malay ground was inflamed by the UMNO-controlled Malay media, especially the Utusan Melayu. The PAP was accused of racial discrimination and Mr Lee became the object of incessant attacks.
Singapore exploded in communal riots in July and September 1964. Curfews had to be imposed to restore order.