Tunku's merger announcement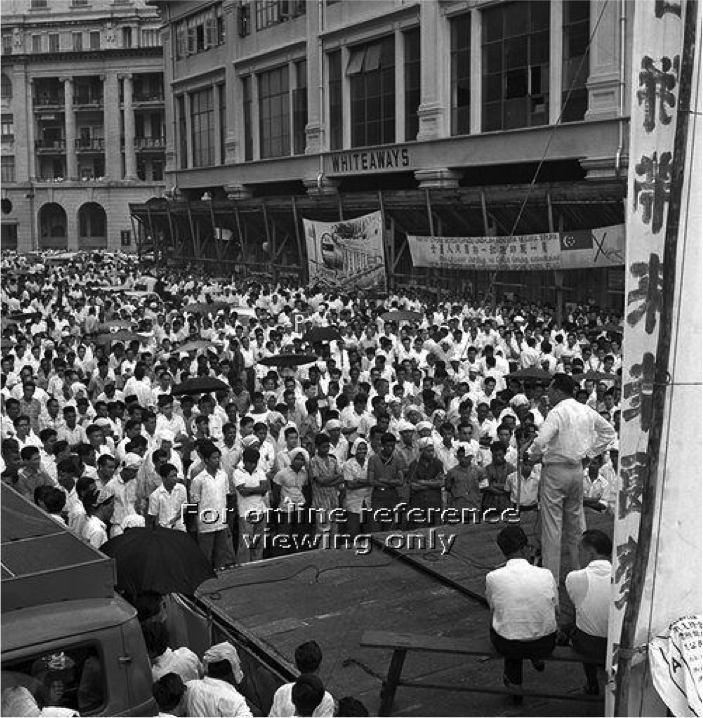 Drawing a capacity crowd on 28 August 1962 as he spoke about the upcoming referendum during one of his well-known lunchtime rallies at Fullerton Square.
Tunku's merger announcement
Mr Lee spent little time celebrating. His new government faced many problems, including high unemployment. The most pressing was the challenge posed by the pro-communists, including those ensconced in the PAP.
In May 1961, Malayan Prime Minister Tunku Abdul Rahman announced that he was considering a merger with Singapore as well as the territories of North Borneo, Sarawak and Brunei. He was worried about the possibility of a communist-controlled Singapore at the tip of the Malayan Peninsula.
A public referendum was to be held on 1 September 1962 to "enable the people of Singapore to express their choice on the mode and manner of the inevitable reunification" of Singapore and Malaya in a new Federation of Malaysia.